Driver / Runner
---
GILMOURS MT ROSKILL
We are looking for people considering Transport and Logistics as a career. Come on and join our Class 2HT metro team – all training costs and support is provided by the company.
What we look for in our people is respect of our customers, a commitment to the team they work in, and a willingness to contribute to the business that employs them.
What we provide in return is a great central location (Mt Roskill) minimizing the 'getting to work' travel costs, free parking, excellent training and career development opportunities, uniform and footwear, a supportive fulfilling & positive work environment, and excellent industry pay rates.
Applicants must have a clean licence,be physically fit (no pre-existing medical conditions that might impact ability to perform the duties), able to work a roistered Saturday (can be rotating) able to start at 6.00am each day
If you are looking for an opportunity to improve your standard of living through personal drive, developing new skills and taking on more responsibility then we would be well worth meeting.
Please complete the online application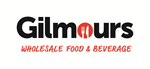 Permanent Full Time
Job no: FPAK8244858
Location: North Island, Auckland, Mt Roskill
Closing Date: Driver / Runner