Delivery Driver
---
Gilmours Manukau is looking for a full time driver and delivery person with an excellent geographical driving knowledge of the South Auckland area. This is a vitally important position in our company and requires a person with loads of energy and a great attitude. A class 2 Licence and the ability to drive a manual are essential. The successful applicant will be physically fit and have a great attitude.
You will be working with a small close knit logistics team and as such will need to be a team player, always looking to support and assist others when and where required. You will be joining a growing business with a positive and supportive environment that provides lots of opportunities for advancement.
The exact roster will be discussed at interview, but will involve early starts and early finish. If you believe you are made of the right stuff for this role then we would love to hear from you (in confidence).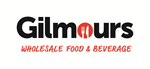 Permanent Full Time
Job no: EOAJ8244403
Location: Manukau
Closing Date: Wednesday, 13 June 2018