Key Account Manager
---
Gilmours Mt Roskill is 100% New Zealand owned and operated also is part of the Foodstuffs family co-operative. We strive to provide a wide range of goods to suit all of our Food Service customers needs, whilst maintaining a high delivery of service.
We require 1 Full time Key Account Manager to join our large growing team.
The ideal candidate should have the following:
> Minimum of 3-4 years experience within wholesale food, distribution FMCG and hospitality industry also the ability to deal with mutable products.
> Personable and clearly extroverted.
> Naturally inquisitive and interested in researching business and organisations.
> Collaborative but action oriented approach, with high comfort operating autonomously.
> Developed business acumen and communication skills. Passion for making a difference within the team and industry.
> Must be a team player.
If your looking for an opportunity to improve your standard of living through personal drive, developing new skills and taking on more responsibility's then we would be well worth meeting.
Please complete the online application.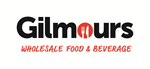 Permanent Full Time
Job no: DGAM8243815
Location: Auckland, Mt Roskill
Closing Date: Key Account Manager