Night pick pack assistant - full time, sun - thu
---
GILMOURS NORTH SHORE
SERVICE ASSISTANT – NIGHT TEAM (FULL- TIME)
Gilmour's is New Zealand's largest supplier of wholesale food and beverages. Our aim is to provide our customers with top quality products at the best prices possible. We aim to keep our customers in front, and on budget, whatever the nature of their hospitality business.
We are mad about providing exceptional customer service and merchandising that stands out from the crowd and we're focused on providing nothing less than excellence. To join us, you will be too. We're growing and you can grow with us. Delivering service excellence first time and every time.
Our ideal candidate would be someone with a can-do attitude and who loves to express their individuality at work and we will encourage you to embrace opportunities and make your mark. We offer extensive and regular on-the-job training to help you get to the grips with our processes and procedures; however your opportunities for advancement depend entirely upon your commitment and talent.
Gilmours North Shore is looking for a Service Assistant to join our enthusiastic and efficient night team. A team that is entirely customer focused and we pride ourselves in providing the bestpossible shopping experience for our customers. Your primary role will bepicking a variety of products delivery to customers; this would include pickingitems in a chilled environment and ambient areas of the store. As part of theservice team you will have a variety of other tasks;
Picking goods accurately whilst ensuring picking targets are achieved
Stacking pallets is a safe manner
Wrapping and labelling goods for dispatching accordance with company procedure
Operating RF guns/ hand held terminals
Ensuringthe warehouse is kept clean and tidy – "tidy as you go" policy
Utilising a responsive and proactive approach to ensure the store is accessible and safe
Observeall operational safety procedures, including safety inspections
We are lookingfor people with:
Good physical fitness as there will be some heavy lifting involved.
Excellent communication skills, PCliteracy
Can work with others in a group or team
High personal presentation standards
Excellent attention to detail, accurate in all areas of work
Reliable,and have a high degree of self motivation
The ability to work within a team environment as well as unsupervised
Counter balance license preferred but nonessential
Hours ofWork: Sunday to Thursday – 10 pm –6 am.
If you arelooking for an opportunity to join a team that focuses on providing greatservice, advancing your skills and a brighter future, then look no further.
(Please Note: All applicants will be required to complete a department of Courts Check)
Operations Manager Gilmours North Shore
PO Box65099, Mairangi Bay 0754
Gilmours North Shore- locally owned and operated and part of your community.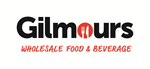 Permanent Full Time
Job no: AXAG8242742
Location: Albany, Browns Bay
Closing Date: 20/06/2018